A Quality Self-Teaching Curriculum for Beginner Readers
Dear Home Engineer,
Moms through the years have expressed the frustration involved in helping beginner readers.
Maybe you are feeling overwhelmed on where to even begin teaching reading? Or you know what to do but don't have the patience or time to teach a beginner reader.
No matter what the reason is the frustration is real for every parent.
But what if I told you there is a better way to help your beginner reader in your own home. And best of all you can experience the first 40 lessons for free.
Wait, What? Yes, it's true. When you use Ron Paul Reading Curriculum you will be able to experience a quality self-teaching Curriculum for beginner readers.
This post may contain affiliate links. That means if you click and buy, I may receive a small commission (at zero cost to you). Please see my full disclosure policy for details.
What is Ron Paul Reading1A Curriculum?
Reading 1A is the course title of the 1st-3rd grade reading program in the Ron Paul Homeschool Curriculum. At the beginning of the curriculum, the student will be introduced to a new letter sound. As a student works through each letter they will then blend sounds into words.
As more sounds are introduced you will see your child's range of words and sentence increase, as a result, will broaden there reading. Along the way, basic grammar and punctuation rules will be sprinkled in the lesson to help reinforce well-written sentences.
To add even more greatness, your child will also receive direct handwriting lessons. At the end of the lesson, your child should be able to write a basic friendly letter to a friend or family member.
How does Ron Paul Curriculum improve Focus and Concentration in your Child?
As a first-year homeschool parent, you will benefit greatly when you expose your child to self-discipline principles that encourage concentration at a young age.
That way as they get older you can start removing your hand from the curriculum and watch your child teach themselves.
You will soon find that it will be your ally during the homeschool journey. I call it the daily focusing exercises to a self-disciplined child.
Anything for 15 minutes a day works.
Kind of like the Ron Paul Reading 1A videos that are 15 minutes a day.
Your child will complete a daily lesson and on the fifth day, the child reviews the weekly concepts learned.
This daily task of watching a well put together phonics video and completing a printable lesson will help build focusing skills in your child.
If your child continues at this pace, by the time they are in 3rd grade they will be able to teach themselves.
What does Parental Involvement look like for Ron Paul Reading Curriculum?
Once you start your child in a self-taught curriculum the easier your homeschool experience will be for you and your child.
Let's be frank for a moment, if your child can navigate youtube or an Xbox console then your child can navigate a video-based reading program.
Below are a few steps to consider doing when using the Ron Paul Reading Curriculum:
1. Have the video ready to go
After your morning routine, your student will go to their homeschool station and sit in front of an already set up computer with the video ready to go.
I suggest having the Ron Paul Website saved on the favorite bar on your web browser. That way your child can click on the Ron Paul Icon and go straight to the reading course on their own.
2. Sit with your child for the first few days
Sit alongside your child a few times a week during the 15-minute video.
Doing this will help you check for understanding of the concepts taught.
Make a mental note to yourself that you are quietly listening and encouraging them to try their best. Let them first struggle through it and figure it out for themselves.
At the time your child is struggling then help them, but only by asking questions to help them figure out the solution.
The RPC videos do a good job of reviewing previous concepts, so give it time. It will be more enjoyable for you and your child when you let your child develop at their own pace.
3. Encourage your child to go back to the video
Encourage your child to go back to the video if there is frustration with a new concept learned.
Refrain from thinking negatively if your child needs to repeat a lesson.
There was a time my daughter spent two days in the same lesson. She did not understand how to do something so she taught herself by reviewing the video. That is one way to encourage self-discipline and to help your child take ownership of their learning.
4. Print out the daily assigned worksheets in advance
At the end of the daily lesson, there will be a link to the worksheet of the day. The worksheet will help your child reinforce the concepts they have just learned in the video.
So make sure your printer is ready to go. Anticipate using your printer frequently throughout the course since there are no textbooks only PDFs in the curriculum.
I highly suggest you print out the week's worksheets before your homeschool week starts. That way your child will do the worksheet immediately after video while concepts fresh in their minds.
For a kinder and first grade student, I highly encourage you to invest in a beginner pencil to use when completing worksheets. It has proven to reduce the frustration that comes from learning the skills of gripping a pencil and handwriting for the first time.
I also encourage you to provide a Lined whiteboard so your homeschooler can practice throughout the week using other mediums.
The extra tools will help with your child staying engaged and following along with the video.
5. Encourage Self -Assessment
The videos will do a weekly review every Friday. But to reinforce a skill it's suggested you do the same and have your child assess themselves.
One way is to have them show you what they have learned and to sound out the letters or words they learned that week.
I had my child teach me what she learned. During that time I was a student and she was the teacher. This was one of her favorite Sell-assessment activities.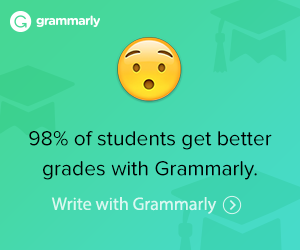 Connection with Reading and Writing
Another important aspect of the Ron Paul Reading curriculum is the emphasis that is put on weekly writing in each course.
In the reading 1Acourse, you will see writing practice happen weekly. From writing sentences to doing a spelling quiz.
By the end of the course, if your child stays consistent, you will see improvement in both reading and writing.
You see, without realizing it many parents separate the two subjects. But research has shown that reading and writing go hand in hand.
Let me share with you a quote from The National Council of Teachers of English from their post "The Relationship Between Writing and Reading"
"discipline-based instruction in reading and writing enhances student achievement in all subjects … Without strategies for reading course material and opportunities to write thoughtfully about it, students have difficulty mastering concepts. These literacy practices are firmly linked with both thinking and learning."

NCTE Policy Brief


Ron Paul Curriculum does just that. As early as the reading course for primary grade kids are doing both reading and writing strategies.
And if you are one of the lucky ones that can have your child continue on all the way to high school with RPC. Your child would graduate from RPC writing over 800 papers. That is unheard of in many homeschool programs.
Definitely a win-win situation if you ask me.
Writing Supplement Activities
The writing done in the reading 1A program is very basic and repetitive. Which is a good thing for younger students.
If you find that your students are doing the worksheets quickly and can benefit from a supplemental program I have one you can consider.
Notebooking pages have been tried and true in providing the support you need. It's one way of supplementing and strengthening your child's writing skills.
Furthermore, the note booking pages encourage both print and cursive which is a bargain deal. Cursive has been a lost art in schools, but it still important to learn since it not going away anytime soon.
Why not have your child start sooner than later in feeling confident in their writing?
How much is Ron Paul Curriculum?
So you are probably wondering for something as good as this self-taught curriculum it must cost an arm and a leg.
Well, you will be in for a surprise.
The Ron Paul Curriculum Cost $250 a year and this is for the family yearly membership. And with each course, you purchase, which in this case would be Reading 1A it's only $50 a course.
There is a 60-day money-back guarantee each academic year.
Not only are you getting more time back to yourself while the video-based learning guides your kids. You are providing quality education at an affordable price.
First Year Homeschooling Related Articles
Key Takeaways for Beginner Reading Curriculum
If you are looking for a reading program where an experienced teacher does the grunt of the work to teach the rules of reading, Ron Paul Reading Curriculum is for you.
Not only is your child going to learn the rules behind words and the connection to reading. You are also going to see improvement in your Child's writing skills.
Stick with a reading program that encourages both reading and writing in the program. Ron Paul Reading program does that for your child.
Most Importantly consider a program that encourages your child to practice self-discipline at a young age. The Ron Paul Curriculum provides a video-based curriculum daily and every Friday is a writing practice and review of the week's work. This is one tactic that encourages mastery of the skill taught in the week.
So what are you waiting for? Start your child today on a road to a self-taught curriculum like no other and reap all the benefits as you see your child soar in their love for learning.
Sincerely,
Veronica (Your Home Engineer Friend)
The Best Self-Teaching Homeschool Online Reading Curriculum